Privacy Policy
This Privacy Policy ("Privacy Policy") explains how SuboxoneCalifornia ("us," "our," and "we") uses your information and applies to all who use our website, located at https://www.suboxonecalifornia.com, including, but not limited to the interactive features, online services, or any of the described online activities we own or control (collectively, the "Site"). This Privacy Policy is incorporated in the Terms of Use, which also apply when you use the Site.
This Privacy Policy was last updated on May 13, 2017.
1. ACCEPTANCE OF PRIVACY POLICY; TERMS OF USE; MODIFICATIONS
By using the Site and the services available via the Site, you agree to this Privacy Policy and any additional terms applicable to certain programs available via the Site in which you may elect to participate. You also agree to our Terms and Conditions, located at https://suboxonecalifornia.com/terms-conditions/, which is incorporated herein by reference and any reference to this Privacy Policy herein shall be deemed to reference and include the Terms of Use.
IF YOU DO NOT AGREE TO THIS PRIVACY POLICY OR THE TERMS OF USE, YOU MAY NOT USE OR ACCESS THE SITE. YOU SHOULD IMMEDIATELY STOP USING THE SITE AND NOT PARTICIPATE IN ANY PROGRAM, GOODS OR SERVICES OFFERED THROUGH THE SITE.
We reserve the right at all times to discontinue or modify any part of this Privacy Policy in our sole discretion. If we make changes that affect your use of the Site or the services or goods offered by us via the Site, we will post notice of the change on the Privacy Policy page. Any changes to this Privacy Policy will be effective upon the posting by us of the revised Privacy Policy on the Site. If you do not agree to the changes, you must discontinue use of the Site and any services or goods offered via the Site after the effective date of the changes. We suggest that you revisit this Privacy Policy regularly to ensure that you stay informed of any changes. You agree that posting any changes on the Privacy Policy page is adequate notice to advise you of these changes, and that your continued use of the Site and any services or goods provided via the Site constitutes acceptance of these changes and the Privacy Policy as modified.
2.INFORMATION COLLECTED BY US
We collect information from you when you interact with the Site or when you create an account ("Account") for interacting with the Site. Such information includes "Personal Information" and "Non-Identifying Information". Personal Information means information about you that specifically identifies you or, when combined with other information we have, can be used to identify you, including, but not limited to contact information such as your e-mail address, phone number, address, transaction information, academic information and transcripts, and financial information. Non-Identifying Information means information that alone cannot identify you, including data from cookies, pixel tags and web beacons (tiny graphic images placed on website pages or in emails that allows us determine whether you have performed specific actions), and device data (information concerning a device you use to access, use, or interact with the Site, such as operating system type or mobile device model, browser type, domain, and other system settings, the language your system uses and the country and time zone of your device, geo-location, unique device identifier or other device identifier, mobile phone carrier identification, and device software platform and firmware information).
You provide us with your Personal Information when you create an Account or otherwise when you provide Personal Information during your interaction with the Site. We also collect Personal Information when you post information or content to the Site or when you contact us online for customer service and other support using self-help tools, such as email or text. We also receive Personal Information and other online and offline information from other sources. We will use such information in accordance with applicable laws. Such information, when combined with Personal Information collected as provided in this Privacy Policy, will also be handled in accordance with this Privacy Policy.
Non-Identifying Information
We also use cookies, tags, web beacons, local shared objects, files, tools and programs to keep records, store your preferences, improve our advertising, and collect Non-Identifying Information, including device data and your interaction with the Site and other websites accessible through the Site.
Cookies: A cookie is a small piece of data stored on your computer by your web browser. We use cookies to identify the areas of our Site that you have visited, to identify your Account so that you can access various parts or features of our Site, and to personalize the content that you see on our Site. Most web browsers can be set to disable the use of cookies. However, if you disable cookies, you may not be able to access features on our Site correctly or at all. We never place Personal Information in cookies.
Web Beacons: We may also use web beacons to collect general information about your use of our Site and your use of special promotions or newsletters. The information we collect by web beacons allows us to statistically monitor the number of people that open our emails. Our web beacons are not used to track your activity outside of our Site. We do not link Non-Identifying Information from web beacons to
Personal Information without your permission.
Automatic Information: We automatically receive information from your web browser or mobile device. This information includes the name of the website from which you entered our Site, if any, as well as the name of the website you visit when you leave our Site. This information also includes the IP address of your computer/proxy server that you use to access the Internet, your Internet Website provider name, web browser type, type of mobile device, and computer operating system. We use all of this information to analyze trends among our users to help improve our Site
3. YOUR CHOICES
Commercial E-mails – You may choose not to receive commercial e-mails from us by following the instructions contained in any of the commercial e-mails we send or by logging into your Account and adjusting your e-mail preferences. Even if you unsubscribe from commercial email messages, we may still e-mail you non-commercial e-mails related to your Account and your transactions on the Site.
Cookies and Tracking – You may manage how your browser handles cookies by adjusting its privacy and security settings. Browsers are different, so refer to instructions related to your browser to learn about cookie-related and other privacy and security settings that may be available.
Device Data – You may manage how your mobile device and mobile browser share certain device data with us, as well as how your mobile browser handles cookies by adjusting the privacy and security settings on your mobile device.
Do Not Track Settings – Some web browsers have settings that enable you to request that our Site does not track your movement within our Site. Our Site does not obey such settings when transmitted to and detected by our Site. You can turn off tracking features and other security settings in your browser by visiting the following links:
For Internet Explorer, visit: Here
For Mozilla Firefox, visit: Here
For Google Chrome, visit: Here
For Safari, visit: Here
4. HOW WE USE INFORMATION
We use information collected as described in this Privacy Policy to: (i) operate, maintain and improve the Site; (ii) facilitate communications between users on the Site; (iii) answer your questions and respond to your requests; (iv) perform analytics and conduct customer research; (v) communicate and provide additional information that may be of interest to you about us, sometimes by combining your information with information from other sources; (vi) send you reminders, technical notices, updates, security alerts, support and administrative messages, service bulletins, marketing messages, and requested information; (vii) administer rewards, surveys, sweepstakes, contests, or other promotional activities or events; (viii) manage everyday business needs, such as administration of the Site, forum management, fulfillment, analytics, fraud prevention, and enforcement of corporate reporting obligations and our Terms of Use, or to comply with the law; and (ix) enhance other information we have about you directly or from other sources to help us better understand you and determine your interests.
We may also share aggregated anonymous information about visitors to our Site with our clients, vendors, partners and other third parties. We may also aggregate on an anonymous basis data regarding academic qualifications, schooling, age, experience level or other information which may be made available to our clients, vendors, partners, and other third parties.
We also may use information collected as described in this Privacy Policy with your consent or as otherwise required or permitted by law.
5. WHEN AND WHY WE DISCLOSE INFORMATION
We may share your Personal Information and Non-Identifying Information as required or permitted by law: (i) with our vendors who provide services to us and who are required to protect the Personal Information; (ii) to facilitate a direct relationship with you or between you and other users of the Site; (iii) to enable electronic communications with you as part of the fulfillment of a request, purchase, a sponsored reward, offer, contest, program, or other activity in which you have elected to participate; (iv) to comply with legal orders and government requests, or as needed to support auditing, compliance, and corporate governance functions; (v) to combat fraud or criminal activity, and to protect our rights or those of our affiliates, other users of the Site, or as part of legal proceedings affecting us; (vi) in response to a subpoena, or similar legal process, including to law enforcement agencies, regulators, and courts in the United States and other countries where we operate; (vii) with our partners, vendors, clients, and other third parties to provide you with services you have requested; or (viii) with your consent.
We do not share Personal Information with third-party ad-servers (third parties that provide the technology to place ads on websites and track ad performance); however, third-party ad-servers may automatically collect Non-Identifying Information about your visit to the Site and other websites, your device address, your Internet Service Provider and the browser you use to visit the Site. They do this by using cookies, clear gifs and other technologies. Information collected may be used, among other things, to deliver advertising targeted to your interests and to better understand the usage and visits to the Site and the other websites tracked by these third parties. This Privacy Policy does not cover the collection methods or use of the information collected by third-party ad-servers, and we are not responsible for cookies or clear gifs in third party ads. We encourage you to review the privacy policies or statements of these third party advertising companies to learn more about their use of cookies and other technologies.
If our business is acquired or merges, in whole or in part, with another business that would become responsible for providing you access to the Site, we retain the right to transfer your Personal Information and Account to the new business. The new business would retain the right to use your Personal Information and Account according to the terms of this Privacy Policy as well as to any changes to this Privacy Policy as instituted by the new business.
6. SECURITY OF PERSONAL INFORMATION
We have implemented an information security program that contains administrative, technical and physical controls that are designed to reasonably safeguard Personal Information. However, no method of transmission over the Internet, or method of electronic storage, is 100% secure and we cannot guarantee its absolute security.
7. ACCESSING AND CORRECTING PERSONAL INFORMATION
You can access, update and delete the information you provide to us by managing this information through your Account or sending us an email at privacy@suboxonecalifornia.com. If you want to deactivate your Account or have other questions or requests, please contact us. While we are ready to assist you in managing your Account, we cannot always delete records of past interactions and transactions. You may delete your Account and remove your Personal Information, but others who gained access to such information as a result of your interaction with them or your use of the services and goods available via our Site may have retained copies for their files or databases. We will retain your Personal Information for as long as your Account is active, as needed to provide you services, or as necessary to comply with our legal obligations, resolve disputes, and enforce the agreements we have entered.
8. SOCIAL COMMUNITY AREAS
The Site may be accessible through or contain connections to areas where you may be able to publicly post information, communicate with others such as discussion boards or blogs, review products and merchants, and submit media content. Prior to posting in these areas, please read our Terms of Use. All the information you post may be accessible to anyone with Internet access, and any Personal Information you include in your posting may be read, collected, and used by others. We recommend that you do not post any Personal Information in the social community areas.
9. SOCIAL NETWORKS
You may log in to the Site using certain social network credentials. To manage the sharing of your Personal Information with us when you connect with us through social networking platforms or applications refer to the privacy policy and settings of the social networking website or application. Once you register with us and connect with the social network, you will be able to automatically post your recent activity on the Site back to your social network. By proceeding through any of the above steps, you grant us permission to access all of the elements of your social network profile information that you have made available to be shared and to use it in accordance with the social network's terms of use and this Privacy Policy.
10. PRIVACY PRACTICES OF THIRD PARTIES
This Privacy Policy only addresses the use and disclosure of information by us through your interaction with the Site. Other websites that may be accessible through links from the Site have their own privacy statements and personal information collection, use, and disclosure practices.
11. NOTICE TO RESIDENTS OF COUNTRIES OUTSIDE THE UNITED STATES OF AMERICA
If you live outside the United States, and you use the Site or provide us with Personal Information directly via the Site, your information will be handled in accordance with this Privacy Policy. By using the Site or giving us your Personal Information, you are directly transferring your Personal Information and Non-Identifying Information to us in the United States. Even though the United States may not have the same level of data protection as your jurisdiction, you agree and consent to the collection, transfer, and processing of your Personal Information and Non-Identifying Information by us in accordance with this Privacy Policy. You are solely responsible for compliance with any data protection or privacy obligations in your jurisdiction when you use the Site or provide us with Personal Information. Regardless of where we transfer your information, we still protect your information in the manner described in this Privacy Policy.
12. CHILDREN'S PRIVACY
The Site is designed and intended for adults. By using the Site, you represent that you are at least 18 years old and understand that you must be at least 18 years old in order to create an Account and use the Site. We will promptly delete information associated with any Account if it obtains actual knowledge such Account is associated with a registered user who is not at least 18 years old.
13. CONTACT US
Please contact us if you have any questions or comments about our privacy practices or this Privacy Policy at privacy@suboxonecalifornia.com.
Featured Listing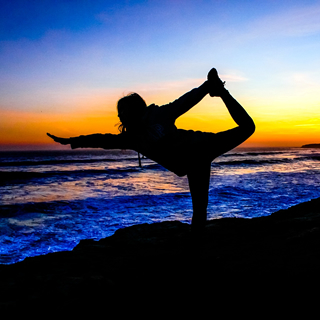 Top California Cities