Advertise with Us
Become a Sponsor
We like to make finding your California Suboxone treatment program as easy as possible for those people seeking opiate addiction treatment. To that end, we allow all Suboxone centers in California to freely list their facility at Suboxone California. For extra exposure, we also offer paid sponsorship plans to Suboxone centers both inside and outside of California, though we give preferrential treatment to facilities located in California. Your partnership in our sponsorship program allows us to continue to bring these services to those suffering from opiate addiction.
Suboxone California offers three different ways in which you, a physician, or your Suboxone treatment facility can gain additional exposure. The first method is by adding a picture and logo to your listing to make them more visually appealing. A photo and logo may be added to your treatment facility listing for a one time fee of $10 each. The second method is called the "Enhanced Listing". An "Enhanced Listing" will place your physician information at the top of each page under your regional category, as well as allowing you to add photos and logos to your listing. Only three Enhanced Listings are available per regional Suboxone rehab category. We also offer "Enhanced Listings" for California Suboxone treatment centers in the state-wide "Suboxone Detox Facilities" directory. Once again, only three facilities will be featured at the top of this directory. To enhance your physician profile or Suboxone Treatment Facility's listing at Suboxone California, just:
Log into your account
Edit Your Free Listing (go to the listing you added and click edit)
Click the Add Image button in your listing and go though the secure payment gateway and/or…
Click the Add Logo button in your listing and pay via our secure payment gateway
The fee for an Enhanced Listing for and individual physician is $25 per month, and the fee for an Enhanced Listing for a Suboxone Detox Facility is $100 per month, each with a term of no less than six months.
Site Sponsorship
The second and more exclusive form of advertising is the Suboxone California Site Sponsorship package. The Site Sponsorship package advertises your site on every page of Suboxone California. We never take more than three (3) Site Sponsors, so you're facility will not compete with anymore than two (2) other California Suboxone detox facilties. Site Sponsorship packages run for a minimum of 6 months and can contain text, links, images and custom backgrounds. The Site Sponsorship ads are located at the top and bottom of every page and we rotate the position of the ads throughout the pages of the site so that no location is owned by any sponsor. Our published Site Sponor fee is $250 per month, but we often negotiate lower rates when facilites bundle advertising on our other network sites. Please contact us with any inquiries about advertising. We are most interested in getting helpful information to those seeking treatment, so we are willing to work with you within your bugetary constraints.
Advertising Specials
In addition to our two traditional types of advertising, Suboxone California may also fashion special advertising on a page-by-page basis. Please contact us for details.
Featured Listing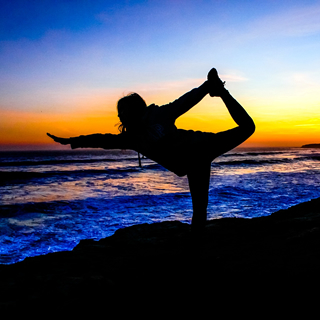 Top California Cities